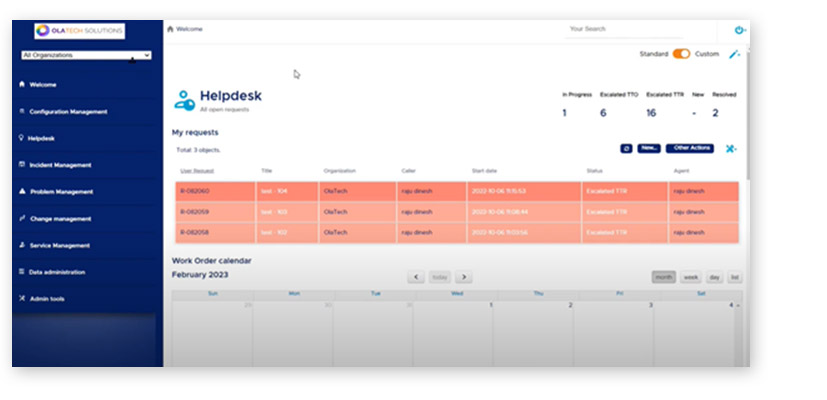 IT Service Management (ITSM)
IT organizations are looking for IT Service Management (ITSM) to delivery high quality IT services that meet the business needs for speed for faster go-to-market (GTM) strategies. However, IT companies face many challenges when it comes to managing the processes as many of them require manual intervention leading to errors, dissatisfied users with service desk experience, increased ticket volumes, long resolution times and ultimately leading to high IT operations cost.
Epiphany CareIT (ITSM) module alleviates the challenges faced by IT companies by providing a solution that automates key IT business processes for increased IT efficiency thereby reducing the IT operations cost and providing a rich and enhanced user experience.